The Effects of Marital Satisfaction on Postpartum Depression in Primiparous Mothers
Kata Kunci:
marital satisfaction, primiparous women, postpartum depression
Abstrak
Marital satisfaction is one of many factors causing postpartum depression. This study aims to determine the effects of marital satisfaction on postpartum depression in primiparous mothers. The sample of this study was mothers who never gave birth before (primiparous) with a period from two weeks to one year after delivery. Those mothers were recruited using purposive sampling. Data were collected using ENRICH Marital Satisfaction to measure marital satisfaction and the Edinburgh Postpartum Depression Scale to measure postpartum depression. The result showed that there was a significant negative effect of marital satisfaction on postpartum depression. The contribution value of marital satisfaction to postpartum depression is 14,8%.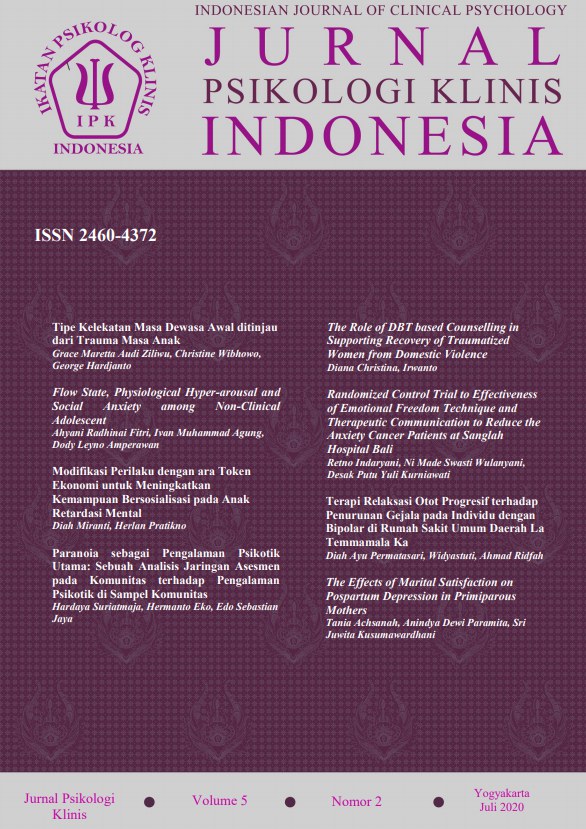 Unduhan